This is the students' version of the page. Log in above for the teachers' version.
2D geometry – terms and notation
This lesson covers the following key words: edge, vertex, equal edges and angles, and parallel.
The definitions of acute, right, obtuse and reflex angles are covered in lesson G15a.
Teacher resources
Teachers: log in to access the following:
Slides in PPTX (with click-to-reveal answers)
Worksheet (with space for student work)
Handout (slides with exercises only; 4 per page for reduced printing)
Links to past exam questions
Teachers: log in to access these.
Vocabulary note
What links the words vertigo and vertex? They both come from the Latin verb vertere meaning to turn.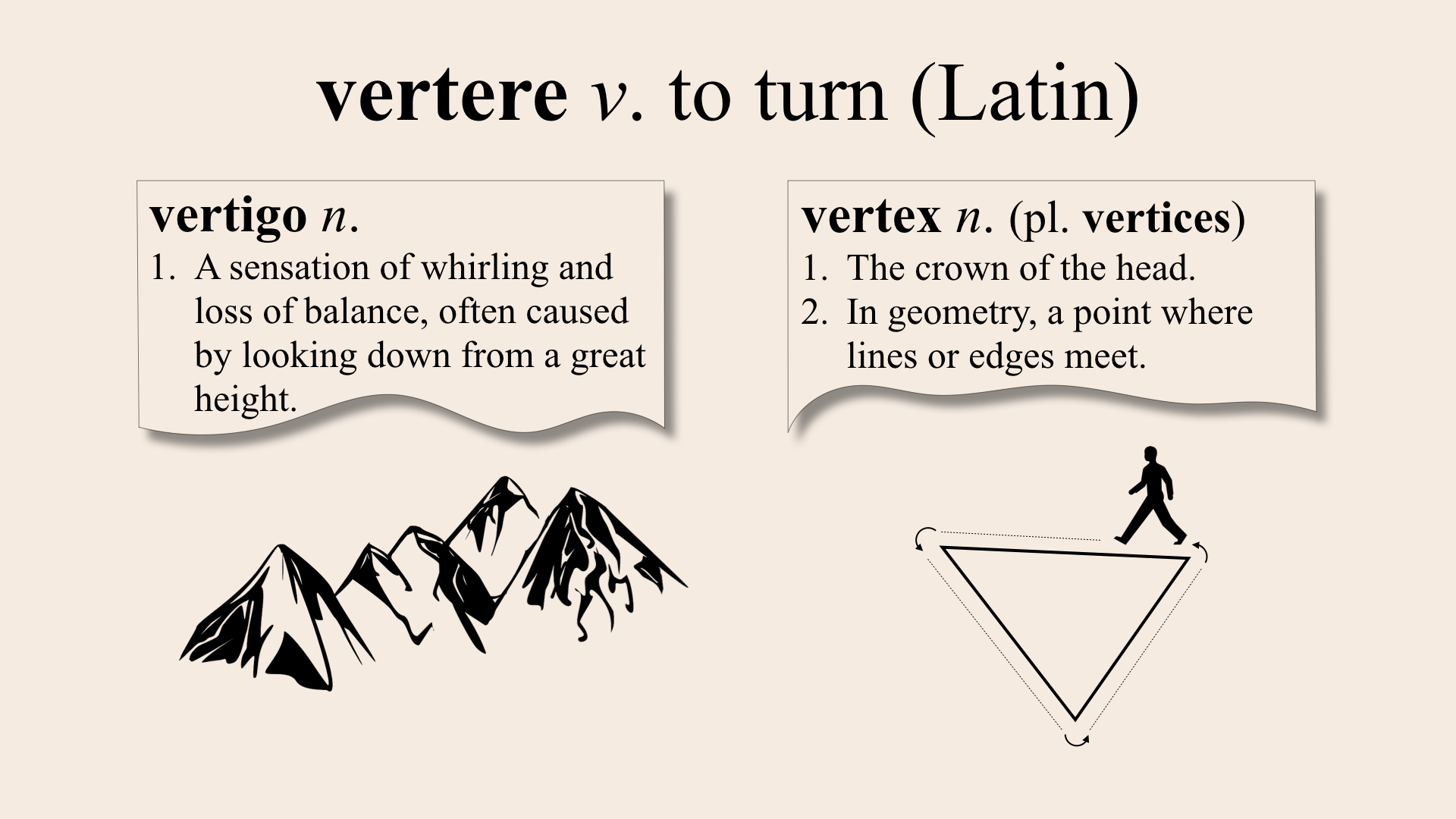 In the real world
Teachers: log in to view this content.