This is the students' version of the page. Log in above for the teachers' version.
Prerequisites
No prerequisites
Coordinates
Teacher resources
Teachers: log in to access the following:
Slides in PPTX (with click-to-reveal answers)
Worksheet (with space for student work)
Handout (slides with exercises only; 4 per page for reduced printing)
Links to past exam questions
Teachers: log in to access these.
Interactive Geogebra activity: placing points at given coordinates
Drag the points to the correct locations. Click "New coordinates" for another four coordinates generated at random.
With thanks to Mr_Stewart_Maths, whose Coordinate Game worksheet is available
here
. Material modified and embedded here under the
CC-BY-SA 3.0
license.
Interactive Geogebra activity: coordinate thinking
An activity to help familiarise students with the skills required for sketching i.e. diagrams without gridlines.
Working with sketches worksheet (Login required)
Vocabulary note
What links the words orient and origin? They both come from the Latin verb orior meaning to rise.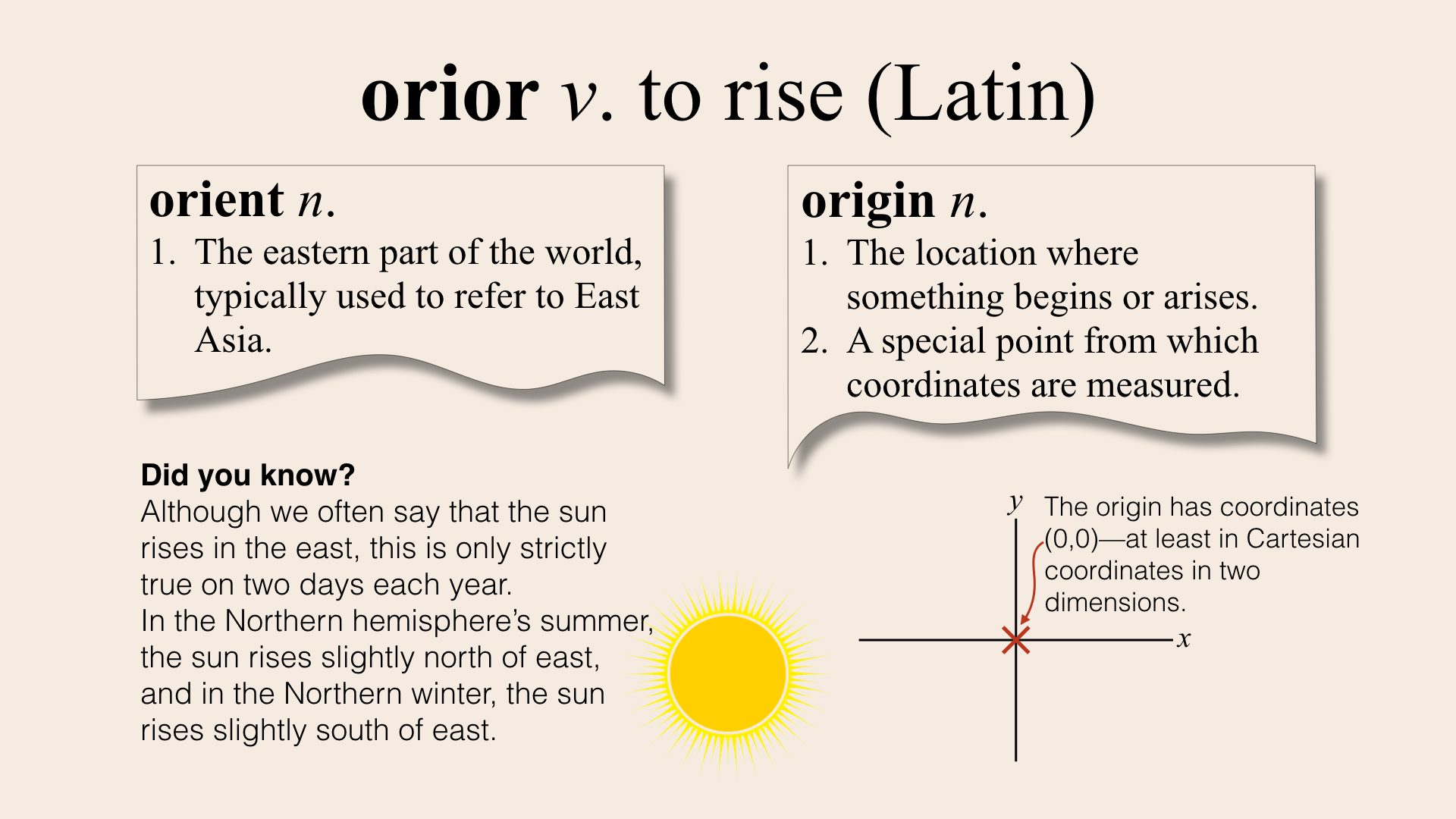 In the real world
Teachers: log in to view this content.