Downloadable PowerPoint presentations
In response to demand, we have now made our slides available as downloadable, editable PowerPoint presentations, complete with click-to-reveal answers. In the "Teacher Resources" boxes, simply click the PPTX links to download them.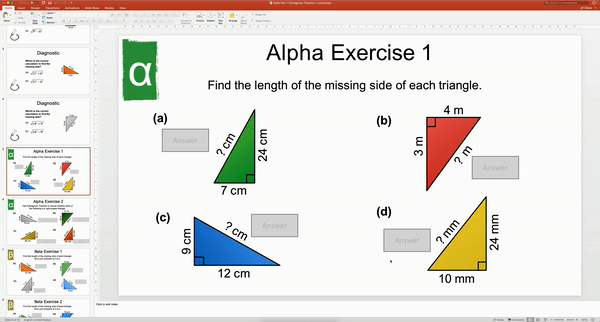 Meanwhile, note that our slides had previously already been available as downloadable PDFs. These remain available, and these can easily be imported into interactive whiteboard software such as SMART Notebook or Promethean ActivInspire. To find out more about the resources available to our Premium subscribers, click here.

TopTopics, Random Question Generators, and Skills Drills worksheets
Questions on Standard form have been added to TopTopics: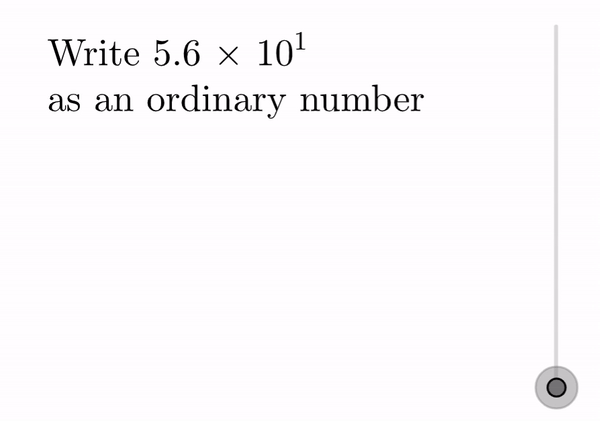 We have included quick-access sets of random question generators under the Teacher Resources for N9a, N9b and N9c.
We have also added new skills drill worksheets for N9b and N9c.

Videos
We have added a few more videos for the GCSE topics, all ad-free,in 16:9, and in either 1080p or 4k. We will continue to add videos for any remaining topics over the coming weeks